Wanna get some cheap books? Of course you do! Everyone loves to buy books but you don't have to break the bank either. Here are some great websites/stores that you can buy books for cheap! Unless it's a new release I buy the majority of my books from these.
1. Book Outlet
This website has became more and more popular in the past couple of years. It's a great website to buy new books! For example on the prices: a brand n Heir of Fire hardcover is only $4.99. I think I paid $16 for my copy! They also have a great selection of 'scratch and dent' books wish is used books. That's where I get the majority of my books from because they are like 70%+ off. I've ordered a total of 20 books from Book Outlet and only spent $50.42. That's like 5 paperbacks max at Barnes and Noble. And half of those 20 were hardcovers.
Bookoulet does have a bit of a downfall...you have to pay shipping. Granted, it's not a lot and in two of my orders I have coupons so all I was paying was shipping. But the benefits far outweigh the shipping prices. They usually hold major sales around all major holidays so watch out for those.
2. Thrift Books
In the past I've gotten a lot of books from thriftbooks. It's a great discount website. And it offers FREE SHIPPING in the US on orders $10+. Lot of books are around $3-$4 so pretty reasonable prices. And, they usually do sales a lot as well. However, the selection isn't always the greatest but they have an awesome subscribe option which let's you subscribe to a book and they'll email you whenever they get that book in stock.
It's been at least a year since I've ordered something from thriftbooks because they used to be cheaper and used to have no shipping restrictions, but I felt like I should mention it in this list because it is still an amazing website that is far cheaper then going to Barnes and Noble or any bookstore like that.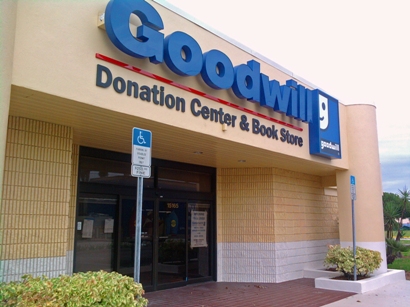 The rest of these will be tangible places that you have to go to. Good Will Bookstore is a great place to shop! It's a Goodwill with loads of books! I'm lucky enough to have one right next to my house. Books in there are usually around $3 depending on what genre and what type (hardcover, soft, etc.) And, I've found if you're kind enough to donate stuff (anything that goodwill accepts) they usually give you a discount (don't quote me on this, maybe the workers were just kind to me)!
Just go to the website and search to see if there's one near you! Even a normal Goodwill will do! Yes, they'll have a smaller selection but the same prices. I know that I've gotten a few books from my local Goodwill as well.
4. Hastings & Half Price Books
Now, I understand that these are not the same stores and are very different but I've found similar prices and quality at both stores so I'm lumping them together.
Both of these stores offer used and new books. Both of them you can sell your books and get store credit. Both have more then just books (music, movies, etc.). I don't have either of these locally so when I travel I always go into these stores if they're in town. I even went to Half Price twice in one visit a couple years ago.
As for the prices: pretty much what you would expect for used books. Cheap for unpopular ones, little bit more expensive for popular. They also both have bargain sections however the variety depends on the store.
5. Local Bookstores
Sometimes Local bookstores have great deals and prices! And it's always great to shop a them because the owners are usually really nice. I have two local bookstores that I go to often. One is a used bookstore that has great prices the other is Cellar Door Books (picture above). The latter has list prices but I included it in this list because they have a promotion if you buy ten books you get one for free. And, I'm sure some local bookstores around you have great prices as well! You can usually find them by just searching 'bookstore' on google and seeing what pops up around you.
6. The Library!
You're probably thinking 'Thalia...that's where you check out books, not buy them.' But isn't that the point? You can check out a book for however long your library lets you and read it! You never even have to spend a penny!
But, lots of libraries also have book sales going on. I've been going to my local library since forever and I only found out they have sales going on everyday like a year ago. At mine hardcovers are $1. That's pretty cheap. And they're usually really good editions because they have the library dust jacket on...take it off and it's a perfect copy of the book.
7. Other Places
Loads of other places have great deals, even high end bookstore like Barnes and Noble! You just have to learn how to hunt around for a good price! For example, at all the B&N I've been to there is a cart somewhere in the store with bargain books on it! I've gotten books from there for $3.99 before!
If you check stores and websites frequently there are usually sales going on at some point making it easier to buy cheaper books.
I hope this little blog post gave you some ideas on how to save money while buying books! Book buying doesn't have to break the bank! Bonus tip? Double up on savings by buying from these already discounted websites and stores while sales are going on!
Thanks and have a great day!!